Controversial Art – Why Do Artists Create Provocative Art?
Controversial artists have been exploring the frontiers of photography, painting, installation, and sculpture throughout the history of art. From presenting political views to spotlighting social concerns to expressing religious beliefs, a number of artists across the world have crossed the line into questionable morality and ethics with their offensive art. Much of this art controversy has resulted in the heavy censorship of artworks, with certain controversial paintings being regarded as depraved and provocative art. This article will focus on the controversial art and controversial artists that have ruffled the tailfeathers of art academia and the public throughout the years.
Exploring Controversial Art
The 20th century witnessed a major departure from the classical traditions of the 19th-century Renaissance, not just aesthetically but also socially and politically. The World Wars created a dark mood, and the European Crisis and Great Depression rocked civilization to its core. Following the industrial revolution, new concepts, ideas, symbols, and practices emerged. It influenced numerous modern creative trends, including Expressionism and Abstract Expressionism, Fauvism, Cubism, Surrealism, Dadaism, and Pop art. Whereas art had "played it safe" for many years, many artists began to create pieces that were considered by many to be offensive artworks. Sometimes these provocative artworks were simply the product of an artistic expression, and the artists themselves did not regard them to be crude or in bad taste, whereas other times they deliberately set out to shock conservative audiences with their controversial paintings.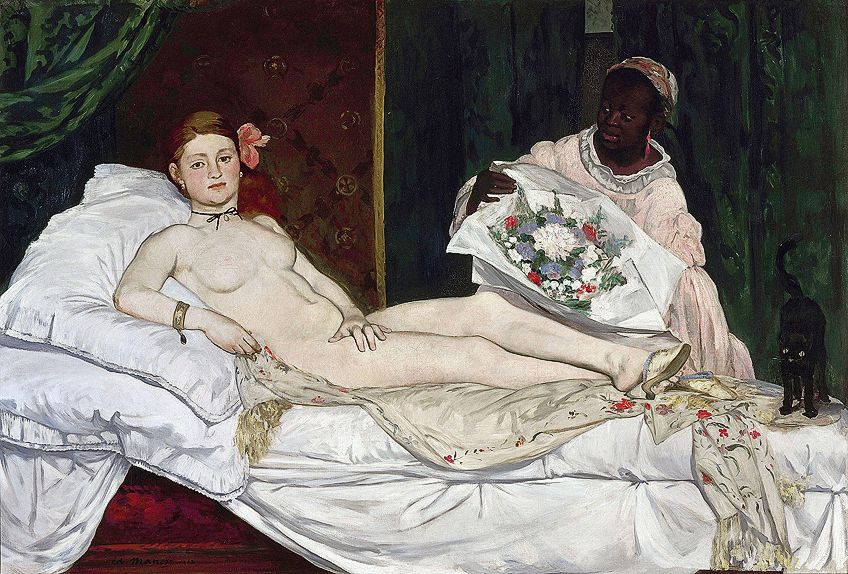 Olympia (1863) by Edouard Manet; Édouard Manet, Public domain, via Wikimedia Commons
Censorship of Artworks
The most prevalent infringement of creative freedom is the censorship of artworks. Because of their creative content, provocative art and controversial artists are unjustly suppressed by governments, religious and political groups, institutions, social media sites, or private individuals. Artists and supporters of creative freedom are frequently silenced for challenging religious and social standards or voicing political opinions that contradict prevalent narratives. Regardless of the censors' motivations for eliminating or suppressing art, their actions may serve to further validate the significance of any given art controversy.
Since the inception of artistic expression, reality has been a vital inspiration for creation.
One of the primary elements of art is the portrayal of what the eyes perceive as well as what people think or feel. Nonetheless, creative output has never purely mirrored reality – even in the Realism movement, it had the objective of showing people the harshness or beauty of common life – nor has art ever been merely a reflective account of an artist, disconnected from the world. Its interpretation is complicated by a labyrinth of contextual interpretations, making it vulnerable when put into an artificial setting.
Recent museum censoring of paintings or exhibits by prominent artists has been seen by many as evidence of harmful political correctness and an utter lack of respect for the value of the works. Works by painters from the 19th and 20th centuries have recently been considered offensive art by museums or the general public and have been withdrawn from exhibition. Museums were founded to safeguard artistic freedom, protect the power of provocative art to surprise and disturb, and protect the audience's right to be shaken. Institutions, on the other hand, have a tendency to ban artworks on political criteria in order to elicit debate.
Origin of the World (1866) by Gustave Courbet; Gustave Courbet, Public domain, via Wikimedia Commons
Dominant types of political discourse polarize people all over the world, with little regard for theaters, writers, institutions, and artists who are targeted for opposing the government and prevailing ideas. Variations of nationalism, or religious fanaticism, have been employed, where governments have institutionalized religious organizations to play an increasing role in regulating what is permissible in public space. Every instance of censorship of artwork is part of a wider trend of pressure being applied to academia, the press, movies, and free expression.
These attempts put a fearful veil over the public, resulting in voluntary restraint of speech by those seeking to minimize controversy and finally failing to provide insights into the societal use and purpose of controversial art.
Notable Examples of Controversial Artworks
Throughout history, controversial artists have never steered away from debate fact, and many attempts to embrace notoriety. While academics and critics argue about the method and aesthetic worth, there are certain artworks that shocked the majority of people who witnessed them.
These are some of the most controversial artworks ever made, ranging from controversial paintings regarded too obscene, nasty, or brutal for their day to acts of so-called sacrilege and forceful political statements.
The Gross Clinic (1875) by Thomas Eakins
| | |
| --- | --- |
| Artist | Thomas Eakins (1844 – 1916) |
| Date Completed | 1875 |
| Medium | Oil on canvas |
| Dimensions (cm) | 240 x 200 |
| Current Location | Philadelphia Museum of Art, Philadelphia, USA |
Eakins depicts the scenario at Jefferson Medical College's surgical amphitheater, with the city's renowned doctor and instructor Dr. Samuel Gross as his subject. Dr. Gross is depicted heading a clinic of five doctors as they operate on a patient's left thigh. Gross is also exhibiting to trainees a comparatively new surgical method he devised to treat bone infections. Unlike the recoiling lady on the left, who is typically designated as the patient's mother, Gross exudes the assurance that comes from experience and knowledge.
Presenting himself as a witness, Eakins may be seen drawing or writing to the right of the tunnel railing.
The Gross Clinic (1875) by Thomas Eakins; Thomas Eakins, Public domain, via Wikimedia Commons
Yet, the artist's intention to showcase himself and the city of Philadelphia was thwarted when the fair's art jury denied the provocative artwork, maybe because the theme was too gory and gruesome for showing in the art gallery. The subject astounded audiences who were not used to seeing such a terrifying occurrence presented in such realistic detail. The surgeon's hands and scalpel are stained with bright red blood, and the gaping wound is fascinating, unpleasant, and perplexing since it is difficult to determine the location of the patient's body.
Although some spectators liked Eakins' grasp of color, composition, and detail, as well as his realistic portrayal of form and space, many were repulsed by what they saw to be unattractive and inartistic realism.
Les Demoiselles d'Avignon (1907) by Pablo Picasso
| | |
| --- | --- |
| Artist | Pablo Picasso (1881 – 1973) |
| Date Completed | 1907 |
| Medium | Oil painting |
| Dimensions (cm) | 243 x 233 |
| Current Location | The Musem of Modern Art, New York, USA |
This controversial artwork is a reference to the Carrer d'Avinyó area in Barcelona, which was noted for its brothels. Picasso had an unusual approach to the concept of beauty. He opted not to highlight a woman's attractiveness in the way that traditional European artworks did. The five people in the artwork are prostitutes who gaze back at the observer with confidence. Their faces are portrayed with sharp geometric forms, giving them a slightly scary appearance, combined with their disconnected body shapes. The woman on the left is dressed in an Egyptian manner and has Egyptian facial traits.
Picasso was heavily impressed by African masks and consequently utilized them as inspiration.
Recreation of Les Demoiselles d'Avignon (1907) by Pablo Picasso; domesticflight, CC BY-SA 2.0, via Wikimedia Commons
Picasso's latest masterpiece was not received well by the rest of the world. When the artist first displayed the artwork in his workshop, it stayed there for a considerable amount of time and was not warmly regarded. Only his closest friends, artists, and merchants were permitted to see it. Matisse thought the piece was a "poor joke". He saw the offensive artwork as undermining and mocking modern art.
The painting's profanity surprised the majority of Picasso's acquaintances. Undaunted by his colleagues' reactions, he displayed the picture at the Salon d'Antin for the first time in 1916.
Fountain (1917) by Marcel Duchamp
| | |
| --- | --- |
| Artist | Marcel Duchamp (1887 – 1968) |
| Date Completed | 1917 |
| Medium | Urinal |
| Dimensions (cm) | 61 x 36 x 48 |
| Current Location | Original lost |
It all started when Marcel Duchamp intended to present a postwar artwork to the Society of Independent Artists' salon. Duchamp intended to put to the test their claim that they were an "unjuried" Society by claiming that they would welcome any piece of artwork. On the 9th of April, 1917, he gave them an upturned urinal with the title Fountain. It was rejected by the Society's board due to its unorthodox nature as an art project. Duchamp, who was a fellow of that board himself, resigned in protest.
He couldn't be a member of an institution he perceived as unapologetically conservative. As a result, the question of what defines art was presented.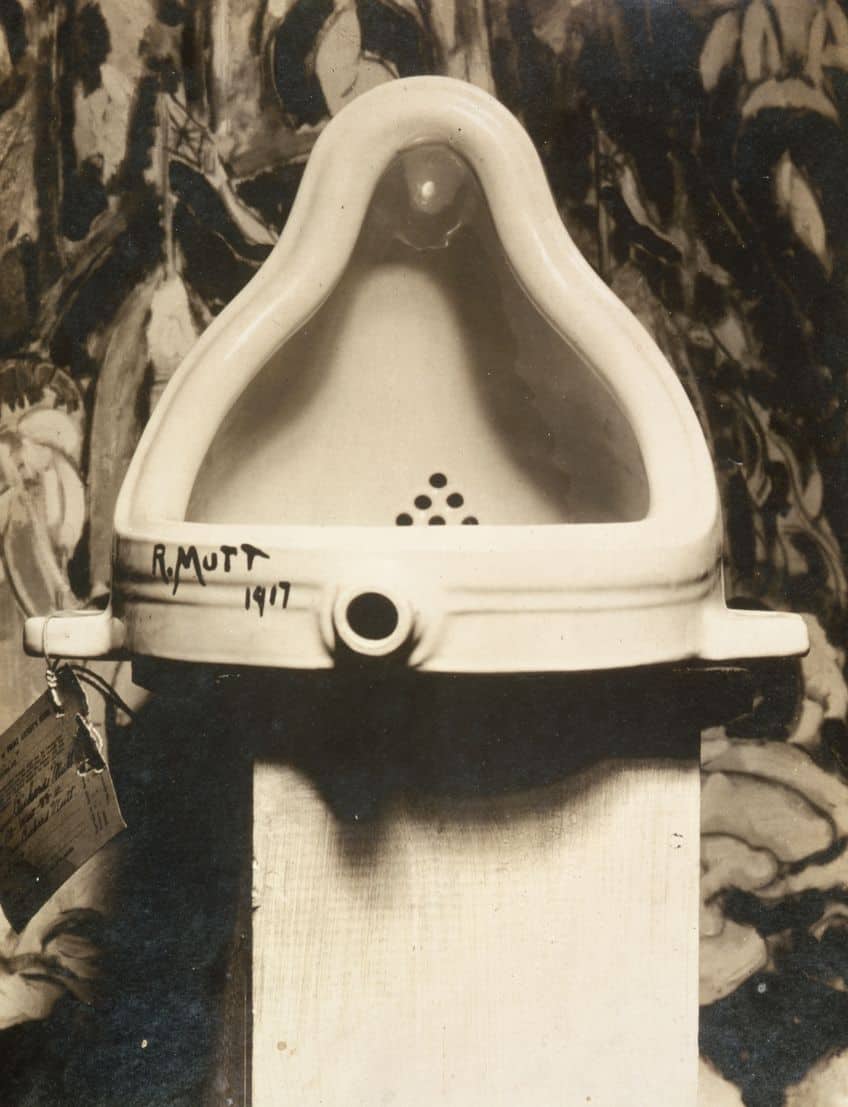 Fountain (1917) by Marcel Duchamp; Marcel Duchamp, Public domain, via Wikimedia Commons
The controversial artwork has had a significant impact in the century since its first appearance. Duchamp's Fountain has generated a plethora of replicas and sparked countless arguments. It is shrouded in rumor and mystery, as is any major dispute. Nobody knows the whole truth of the story. Several explanations have been proposed as to how the artist came up with the piece in the first place. According to one source, he attributed the work to a female acquaintance who gave him the urinal under the masculine alias "R. Mutt".
Attempting to determine the genuine creator of the work, on the other hand, is exactly the type of speculative venture that Duchamp would have frowned upon.
The Guitar Lesson (1934) by Balthus
| | |
| --- | --- |
| Artist | Balthasar Klossowski de Rola (1908 – 2001) |
| Date Completed | 1934 |
| Medium | Oil on canvas |
| Dimensions (cm) | 161 x 138 |
| Current Location | Private collection |
This piece is one of the most notorious, yet least considered, among Balthus's contemporaneous critics and acquaintances. The scene shown has no music playing since the instruction has devolved into a sexual initiation ceremony. The majority of Balthus's author and poet acquaintances have mostly ignored the offensive artwork. Some commentators believe the composition is modeled on a Pieta, most likely the Louvre's Pieta of Villeneuve-les-Avignon (1455), based on the similar heights and proportions of the figures.
Balthus portrays a female music instructor cradling a small girl between her legs in place of the toy-like musical instrument discarded on the floor.
The youngster makes no effort to fight. Her body is arching, and her stance is reminiscent of scenes from the Virgin Mary's lap seen in the Pieta. Her female teacher's hands are placed on the girl in the same manner as if she were playing the guitar. Aside from incorporating an exposed breast and a very young girl's female body, the artwork remains highly controversial, as some spectators or even reviewers see an atrocious scene of sexual violence, while others appreciate the aesthetic of the composition, the figures, and the portrayal of innocent and concealed eroticism. Aside from the obvious interpretation of the painting's subjects as violent, the delicacy and positioning of the characters suggest a somewhat innocent activity. Such works of art serve as a reminder to the entire art world of the purpose of some works of art, which is to elicit from the audience not only admiration but also thought memory and subjective interpretation of what they see in the work of art.
This is similar to how some old master painters liked to obliquely include items or symbols in their works in order to pique the curiosity of the audience.
Erased De Kooning (1953) by Robert Rauschenberg
| | |
| --- | --- |
| Artist | Robert Rauschenberg (1925 – 2008) |
| Date Completed | 1953 |
| Medium | Paper, crayon, charcoal pencil |
| Dimensions (cm) | 64 x 55 |
| Current Location | SFMOMA, San Francisco, USA |
Abstract expressionism gained pace in the United States after World War II and won international renown, establishing New York City as the hub of the Western art world. And it was at this point that many controversial artists sought out non-traditional art forms and began to experiment with them. Erased de Kooning, one of the oddest and most controversial paintings, is one such example. The streaks from the previous picture add to the blank sheet of paper. Rauschenberg created the controversial artwork by removing a picture by acclaimed artist Willem de Kooning.
Rauschenberg drove to de Kooning's house in 1953 with a bottle of Jack Daniels in his hand, praying the entire time that he wasn't there.
After a few difficult minutes, Rauschenberg told him about his research into the essence of paintings with nothingness and his desire to remove one of his works. De Kooning agreed and presented him with one of his sketches, which was created using a mixture of ink, pencil, charcoal, and graphite. Rauschenberg used a variety of erasers to thoroughly erase the drawing, which took nearly two months. There are no photographs or vestiges of de Kooning's original picture. The museum that houses it employed procedural technologies and digital approaches to uncover the last remains of the original picture in 2010.
While the artwork included no precise details, it did have several figures that were barely visible.
The Dinner Party (1979) by Judy Chicago
| | |
| --- | --- |
| Artist | Judy Chicago (1939 – Present) |
| Date Completed | 1979 |
| Medium | Installation artwork |
| Dimensions (cm) | 1400 per side |
| Current Location | Brooklyn Museum, Brooklyn, New York, USA |
Judy Chicago is a feminist artist who creates installation art. It is widely considered to be the first epic feminist artwork and serves as a symbolic history of women throughout civilization. She set out to fight for the acknowledgment of women throughout history with her " Dinner Party, but she ultimately created art history herself. The project is a complicated installation with hundreds of pieces that depicts an imaginary feast with 39 women from myth and history – including Sacajawea, and Margaret Sanger – each depicted at the table with a place setting, practically all of which show stylized vulvas.
The work was deemed crude and kitschy by reviewers due to its blend of anatomical images and craft methods, and it was swiftly satirized by a counter-exhibition commemorating ladies of "dubious distinction".
In a 1981 appearance, Chicago described the reaction of threats and vicious castigation in response to her art as the only moment of suicide contemplation she had ever encountered, describing herself "like an injured animal". She said she moved to a small rural hamlet to escape public scrutiny, and that acquaintances and friends took on administrative support responsibilities for her, such as handling her mail, while she worked on Embroidering Our Heritage, the 1980 book that documented the endeavor. The Dinner Party elicited a wide range of reactions. Lucy Lippard, a feminist critic, wrote, "My first impression was highly emotional. The more time I spent with the artwork, the more captivated I grew to its complex intricacy and deeper meaning ", and praised the piece as a great example of feminist labor.
Other critics mirrored the same sentiments, and the work was lauded by many.
Vietnam Veterans Memorial (1982) by Maya Lin
| | |
| --- | --- |
| Artist | Maya Lin (1959 – Present) |
| Date Completed | 1982 |
| Medium | Black granite |
| Dimensions (cm) | 7,500 |
| Current Location | National Mall, Washington D.C, USA |
Maya Lin was just 21 years old when she was awarded the commission that would start her career – and spark a national debate. A blind panel selected her concept for the Vietnam Veterans Memorial, unaware that the winner was an architectural student. While the proposed design met all of the requirements, including the inclusion of 58,000 identities of troops who never came back from the war, its minimalist, understated form – two black granite slabs rising out of the earth in a "V" like a "gash that is sealed and healing", according to Lin – was instantly subject to political discourse by those who felt it did not adequately heroize the troops it honors.
One veteran referred to the design as a "black gash of humiliation", and 27 Republican legislators demanded that it not be erected. Lin, on the other hand, campaigned for her concept, appearing before Congress on the work's objective. Finally, a compromise was reached when a runner-up submission from the competition with three troops was inserted adjacent to complete the homage.
As time has passed since the conflict, condemnation of the memorial has waned.
Piss Christ (1987) by Andres Serrano
| | |
| --- | --- |
| Artist | Andres Serrano (1950 – Present) |
| Date Completed | 1987 |
| Medium | Photo, jar, urine |
| Dimensions (cm) | 152 x 101 |
| Current Location | Edward Tyler Nahem Gallery, New York City, USA |
A legislative debate over US public arts financing was sparked by the red and yellow image of a crucifix dropped into a vat of the artist's urine in 1989; it was violently attacked in France in 2011. In 2012, a small gathering of Catholics objecting to the project gathered in front of the Edward Tyler Nahem gallery in Manhattan's midtown. Serrano claimed, "I wasn't attempting to get anything across when I produced Piss Christ. In retrospect, I'd argue that it is a reflection of my work as a Christian as well as an artist". Christians may find the piece to be quite insulting.
On Palm Sunday 2011, when French Catholic fanatics assaulted and smashed the portrait with hammers, anger toward the image reached a peak.
"The cross itself is problematic because we regard it as similar to a fashion accessory. When you see that, you're not at all terrified by it, but what it symbolizes is a person being crucified", stated Serrano. "And for Christ to have been executed and lain on the crucifixion for three days where he not only bled to his death but also spat and peed himself as he died.
Therefore, it could be a good idea to consider what occurred on the crucifix if Piss Christ is upsetting to you".
Myra (1995) by Marcus Harvey
| | |
| --- | --- |
| Artist | Marcus Harvey (1963 – Present) |
| Date Completed | 1995 |
| Medium | Acrylic on canvas |
| Dimensions (cm) | 270 x 340 |
| Current Location | Private collection |
She is Britain's most wicked woman. In 1997, the entire globe could see her in an exhibition at the Royal Academy of London. The show, named Sensation, included works by young artists from Charles Saatchi's collection. Marcus Harvey's huge picture was one of them: a female who, with her partner, tortured, raped, and killed five teenagers aged 10 to 17 in the 1960s. Their bodies were dumped in a field near Manchester. Without a doubt, this provocative artwork sparked widespread controversy in the United Kingdom and beyond. The painting was damaged by the public during the show and had to be protected by a screen. The painting is fuzzy and pixelated, yet upon closer inspection, the pixels reveal to be infant handprints.
Myra was regarded as a source of misery in British history; therefore, the public's reaction was natural. Is the dreadful, on the other hand, deserving of our attention?
The Holy Virgin Mary (1996) by Chris Ofili
| | |
| --- | --- |
| Artist | Chris Ofili (1968 – Present) |
| Date Completed | 1996 |
| Medium | Paper collage, glitter, oil paint, map pins, polyester resin, and elephant dung on linen |
| Dimensions (cm) | 243 x 182 |
| Current Location | Museum of Modern Art, New York, USA |
At first sight, it's clear why the artwork sparked controversy: the mix of genuine feces and collaged erotica may be enough to outrage conservative viewers. Nevertheless, Ofili's work is more subtle than his critics saw; the artwork draws on art historical traditions while also tackling religion, identity politics, and pop culture. To understand its complexities, one must go under the surface, which may be both dazzling and disturbing.
The center figure in Ofili's controversial artwork stares straight at the viewer, with wide eyes and open lips, on a glittering gold backdrop made of skillfully placed bits of paint and glitter.
Her blue robe cascades from the top of her head to the amorphous core of her body, opening to show a lacquered lump of elephant dung in place of her breast. Collaged pictures of women's buttocks encircle the Virgin; ripped from pornographic material, they transform into abstract, almost ornamental shapes that refuse to indicate until met up close. The two dung balls beneath the canvas are covered with dazzling letters spelling out the title of the piece. Traditionally, the inclusion of gold and the front-facing Virgin connect the piece to Medieval iconography, emphasizing the ugliness of the obscene imagery. Nonetheless, the artist contends that the holy and vulgar are not necessarily diametrically opposed, even in conventional religious art.
That concludes our look at controversial artworks and the censorship of art. Although art is subjective, there are some works that the majority of people often regard as offensive art. Art controversy can often be linked to a certain tie period, with pieces that are considered to be provocative artworks in their own time, later being regarded as masterpieces. One has to admit, that despite the notoriety associated with certain controversial artists, it has afforded them publicity – which is never a bad thing.
Frequently Asked Questions
What Is Controversial Art?
Controversial art is artwork that either purposefully or accidentally upsets the person or people who view it. The artist may have a political or personal message that is often lost to the audience in the time in which it was created. However, many artists gain recognition for these works many years later after culture has changed ta a point where it is no longer deemed taboo.
What Is the Message of Controversial Art?
The message of controversial art will vary depending on the artist who created it. For some artists, there was no intention to be controversial, however, the subject matter was often too raw and uninhibited for their sensibilities. Art is usually considered controversial if it is provocative and shocking. This is subjective, though, and what shocks one person might delight another. Whatever the statement is, it is usually a rebuttal to the status quo, and a refusal to tone down one's creativity.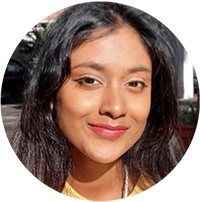 Jordan Anthony is a Cape Town-based film photographer, curator, and arts writer. She holds a Bachelor of Art in Fine Arts from the University of the Witwatersrand, Johannesburg, where she explored themes like healing, identity, dreams, and intuitive creation in her Contemporary art practice. Jordan has collaborated with various local art institutions, including the KZNSA Gallery in Durban, the Turbine Art Fair, and the Wits Art Museum. Her photography focuses on abstract color manipulations, portraiture, candid shots, and urban landscapes. She's intrigued by philosophy, memory, and esotericism, drawing inspiration from Surrealism, Fluxus, and ancient civilizations, as well as childhood influences and found objects. Jordan is working for artfilemagazine since 2022 and writes blog posts about art history and photography.
Learn more about Jordan Anthony and about us.
Cite this Article