What Are Standard Canvas Sizes? – Exploring Various Canvas Dimensions
People like having artwork or family portraits displayed in their homes or places of work, and this is becoming more popular. However, this is only possible if the appropriate canvas is selected. When considering how you will display your next painting, it is important to choose the correct canvas size. This article will provide an answer to the question, "What are standard canvas sizes?", as well as explain what canvas sizes are available, how to choose the most appropriate canvas for your purpose, and everything else you need to know about typical canvas sizes.
What Are Standard Canvas Sizes?
These are standardized canvas sizes that allow individuals to easily pick a size that will fit well on the wall spaces, while taking into consideration the sizes of their homes. For instance, people who live in small homes will need to use smaller canvases, while those living in bigger homes will need larger canvases.
There are small, medium, and large canvas sizes to choose from, which can each give excellent results when used for painting dimensions.
Small Canvas Sizes
Small canvas sizes are ideal for producing small artworks, as well as for generating bold or solitary designs on a larger canvas. They may be used to create cards, which can then be digitized and utilized to create a variety of stationery designs, such as business cards.
These small canvas sizes need extraordinary talent and precision to create an artwork on this scale.
Medium Canvas Sizes
If you are a novice painter and are unsure of what canvas size to purchase, this is the most appropriate choice for you. This sized canvas is perfect since it provides a wider area for you to work on, while not being too big to scare you away from painting for the foreseeable future.
The canvas is large enough to allow for the use of several brushes, as well as the exploration of a wide range of different painting styles. However, although this canvas may not be the most appropriate size to display in a large space, it still provides you with the opportunity to create an amazing artwork.
Large Canvas Sizes
As your expertise and ability level grows, the larger canvas sizes become more appropriate for you to work with. The large painting proportions may have a significant effect on a larger area, or perhaps serve as the focal point of your living room decor.
Large canvas sizes provide you with plenty of space to create a huge piece of art, such as a work with a wide landscape view. These canvases are considerably easier to paint on when they are mounted on an easel, as opposed to being placed on a flat surface like a table or floor.
Standard Canvas Sizes Chart
The chart below shows the standard canvas sizes that are usually available to purchase. You may be able to buy these canvas sizes in different shapes, including oblong canvas sizes, square canvas sizes, and many more.
Using a typical canvas size chart may be quite beneficial when it comes to determining the proper canvas size for your artwork. By referring to the canvas sizes chart, you will be able to choose which canvas size is most appropriate for your work based on the dimensions that you are looking for.
| | | |
| --- | --- | --- |
| Small Canvases | Medium Canvases | Large Canvases |
| 5 x 5 inches | 10 x 8 inches | 18 x 24 inches |
| 4 x 6 inches | 10 x 10 inches | 20 x 24 inches |
| 7 x 5 inches | 11 inches | 24 x 36 inches |
| 6 x 6 inches | 12 x 9 inches | 30 x 40 inches |
| 8 x 8 inches | 12 x 10 inches | 36 x 28 inches |
| | 12 x12 inches | |
| | 14 x 10 inches | |
Other Canvas Shapes and Sizes
Apart from the ones mentioned above, canvases are also available in a multitude of other shapes and sizes. These other forms are most useful when you have a certain artwork that requires an odd shape or size. The sizes of each different canvas area are listed below.
Mini Canvases
This is appropriate for artists who paint in miniature, or for those who like to work on extremely small paintings. The canvas dimensions in this category are 4 x 5 inches, as well as those measuring 2 x 2 inches or 3 x 3 inches.
Square Canvases
If you want to exhibit a sequence of images of the same subject matter side by side, square canvas sizes make an excellent choice. You may also use them to show a sequence of artworks that are all about the same subject. The dimensions for square canvases can be as big as 40 x 40 inches, or as small as 8 x 8 inches.
Depending on what you are looking for, you should be able to choose the most appropriate square canvas size.
Oblong Canvases
These canvases are very similar in appearance to rectangular canvases. However, there is a major difference between these two shaped canvases, as the oblong canvas is significantly longer and more slender. These may be mounted to a wall either vertically or horizontally, depending on your preferences.
Some oblong canvases are small while others are enormous, with canvas dimensions ranging from 12 x 36 inches to 12 x 48 inches.
Custom-Sized Canvases
If you are working on a piece of art that requires a canvas much larger than the standard canvas dimensions available, custom-sized canvases are an excellent option. These canvases may be stretched to whatever shape and size you need, making them appropriate for any kind of project that you may have in mind.
However, keep in mind that they are much more costly when compared to regular canvases.
Popular Canvas Sizes and Their Uses
Canvases make an excellent choice for any of your DIY projects. Therefore, selecting the appropriate canvas for the project at hand is critical. The most common canvas sizes used by artists and homeowners today are listed below.
10 x 8-Inch Canvas
This canvas size is typically used for wall paintings, although it can also be used for other types of artworks. It's also very useful for transferring photographic images to your canvas, as it is said to be a medium-sized canvas.
These canvases are perfect for corridors or study spaces.
12 x 12-Inch Canvas
This canvas size is suitable for slightly larger paintings, and are great to use if you have a restricted amount of wall space. You may use it for a single picture or split it up to make a photo collage; it is up to you to experiment with different painting dimensions.
This is a square canvas size that works well for a variety of images to create a custom display gallery.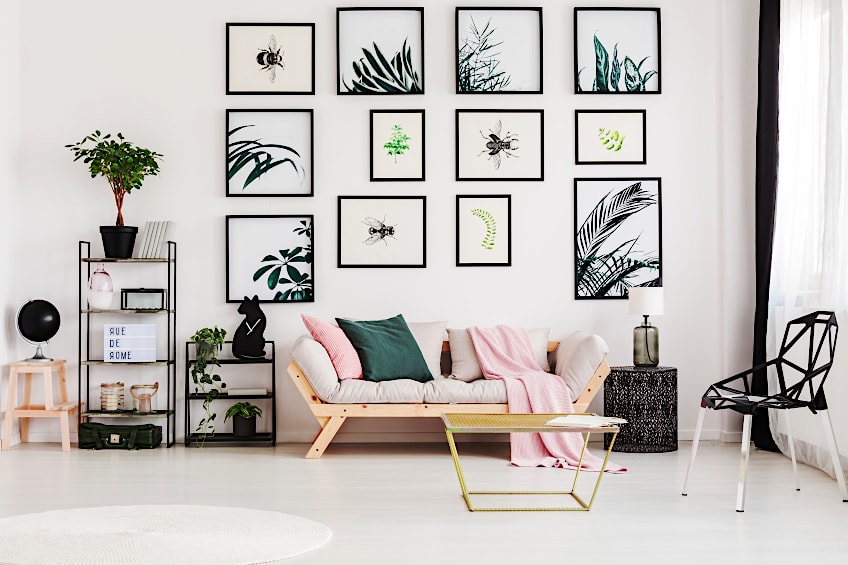 Because these canvases are square, they are ideal as a centerpiece, and can also help you exhibit your artwork with much more symmetry. This is your best bet for size when it comes to a gallery wall, living room, or bathroom.
24 x 10-Inch Canvas
This is an oblong canvas size that fits wonderfully over your fireplace, above your bedroom headboard, and sometimes over your kitchen stove. This big canvas is ideal for panoramic city or countryside scenes, as well as large family portraits.
However, with a canvas of this scale, you need to ensure that you do not compromise on the quality, and that you make a note of all of the precise measurements and tiny details. This size is most suitable for use in corridors, above fireplace plinths, and in kitchens, among other places.
24 x 36-Inch Canvas
This canvas size is best used in large spaces, however, the canvas works best if there are no other paintings within the same space. While you can still include this canvas as part of an existing wall gallery if you wish, it will look much better when it is the sole focal point in a room. It is suitable for a larger lounge, bedroom, and within an office environment.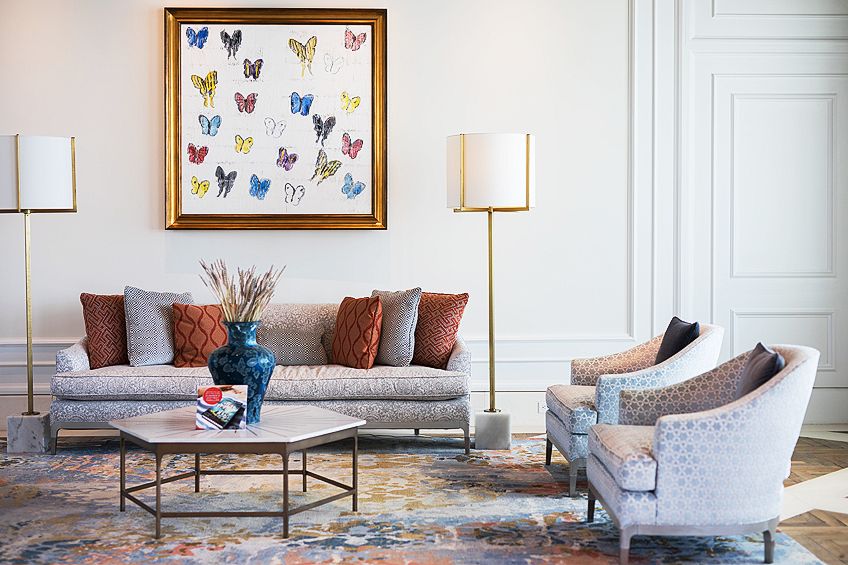 Selecting the Correct Canvas Size
Using a canvas ensures that you have a much more stable painting surface that does not encounter any problems with cracking and warping. This is the factor that differentiates canvas from wooden panels. In addition, a canvas may be stretched between wooden bars, allowing you to create big and portable paintings.
If you want to buy the right canvas that best suits your needs, there are several factors that you will need to take into account.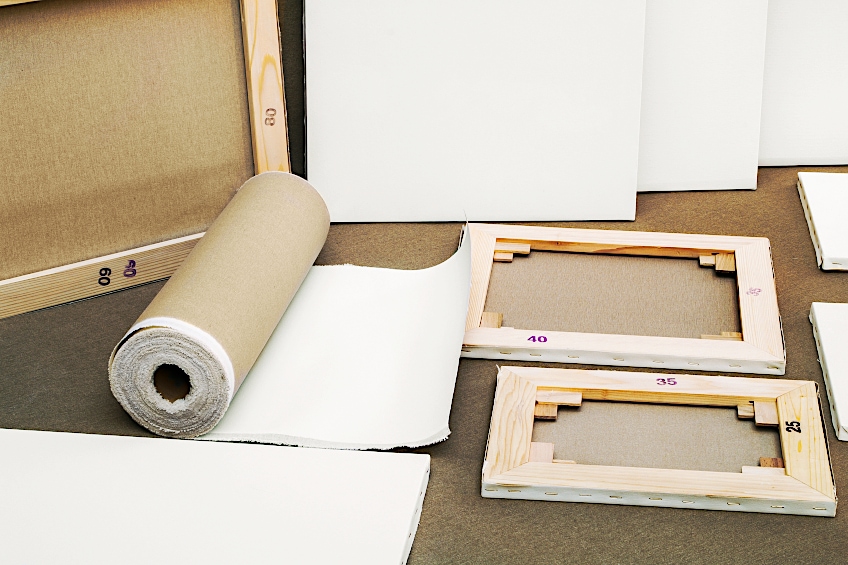 These factors include the materials that the canvas is made out of, its weight, and where you would like to place the canvas once you have completed your artwork. Below, we discuss each factor and why it is important to take them into consideration.
Materials
Canvases can be made from a variety of materials, although fabrics such as linen and cotton are the most commonly used. Cotton-based canvases are less expensive than linen-based canvases. Cotton canvases also come in a variety of weights and textures. The cheaper the canvas is, the looser the threads are sewn, and the lighter its weight becomes.
Cotton canvases are cheaper than linen because they are easier to stretch over their frames.
However, while linen is more costly than cotton, these canvases make a much better choice because of their durability and lack of elasticity. In comparison to cotton, linen is also very resistant to molds and mildew. Linen comes in a variety of weights and textures, and is the more expensive option due to the quality and longevity of the fibers.
Weight
Canvases made of heavyweight materials can sustain a lot of tension without ripping. As a result, if you are thinking about obtaining a large canvas, you should think about getting one that is heavier than most. The thickness of the threads, as well as how tightly it has been woven, affects the weight of a canvas.
Therefore, a heavy canvas is made with a much thick thread, while a light canvas is made with a thin thread.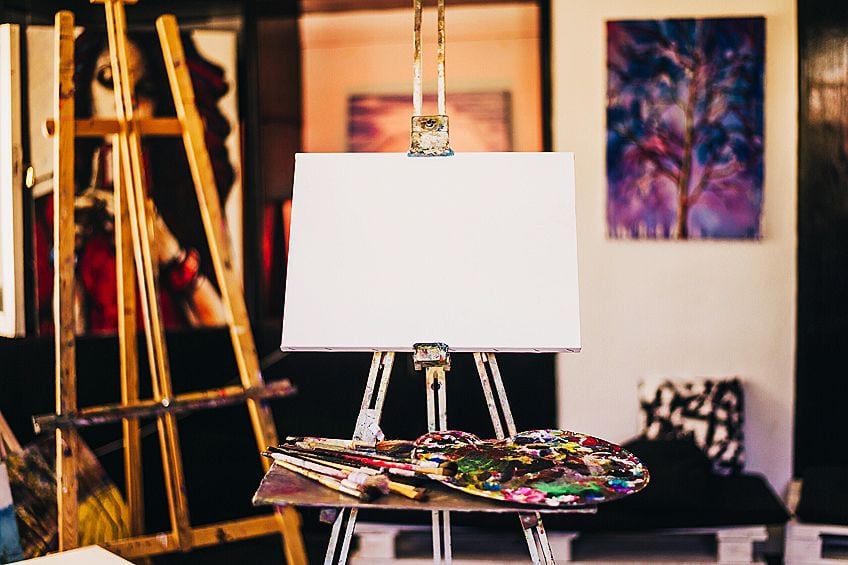 Space
Before selecting your canvas size, it is a good idea to consider the space where your canvas will be hung. Calculate the area's measurements, and consider what kind of art might be appropriate. You should also consider the wall's form.
Artworks in a portrait or vertical aspect look best on high, narrow walls, while landscape-oriented artworks looks great on horizontal wall surfaces.
As an artist, you want to ensure that you are using the best possible canvas for your projects. This therefore involves selecting a canvas that is suitable for your projects. In this post, we discussed what standard canvases are, as well as the various types, sizes, and shapes that they come in. We also discussed the things to consider when selecting the appropriate canvas. We hope that the information in this post will assist you in coming to a decision about which canvas size to use, depending on your specific requirements!
Frequently Asked Questions
How Can I Determine an Accurate Canvas Size?
Measuring the area where you intend to hang the painting might help you to choose the right canvas size at the start. Once you have measured the area, multiply it by 0.60 and 0.75 inches to get the final sizes. For instance, if the spot on your wall is 72 x 28 inches, you'll need to have a canvas that measures 40 x 20 inches.
What Is Canvas Made From?
Canvases are available in three different types of materials, namely: cotton, linen, and synthetic fiber. The most often seen materials in the form of canvases are linen and cotton. This is because these two materials work well with a wide range of painting mediums, including pastels, oils, and acrylics.
What Is the Best Canvas Size for a General Project?
The most commonly known size tends to be 30 x 36 inches. The reason for this is because this size can be utilized as a stand-alone painting, or amid other artworks on your gallery wall.
What Is the Best Type of Canvas to Use?
There is no correct or incorrect response, since it is completely up to you and your personal preference. However, duck cotton canvas is by far the most common pick because it is the most affordable, especially for new artists. Professional artists, on the other hand, prefer to use linen canvases, which are pricier but slightly more sumptuous than cotton.
Can You Only Get Rectangular Canvases?
Canvases come in a variety of shapes and sizes, including square and oblong. Some even come in complex shapes like hearts and circles, however, these are hard to obtain. There are various square canvas sizes to choose from, and if you can't seem to find one in the size you want, several art businesses will cut a canvas to your specifications.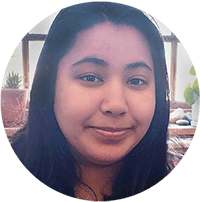 Megan is a writer and researcher who holds a degree in Social Sciences, with a specialization in Psychology and Environmental Science, from the University of Cape Town. Her dedication to acquiring knowledge and making a positive impact has driven her current work in promoting conscious and sustainable growth in Southern Africa. Megan's interests encompass exploring the physical and psychological impacts of color in our environment on our mood and well-being. She is also passionate about the role of art and creativity, which has been an integral part of society since the beginning of human history. Since 2022, Megan has been contributing blog posts on painting and color theory at artfilemagazine.
Learn more about Megan van Schoor and about us.
Cite this Article