Types of Easels – Discover the Best Art Easels for Painting
For centuries, artists have been making use of different types of easels. Mention of the first easel recorded goes as far back as the first century when scholar Pliny the Elder wrote about a large panel painting being painted by an artist propped up on an easel. Choosing the right easel is no easy task, and there are many factors you need to consider before making that purchase.
Easel Definition
An easel is an upright support structure or frame that is used for holding or displaying an artist's work. Traditionally, painters used wooden easels to support the paintings that they were working on whilst they stood up and painted.
The functional design has changed little over the years, even though easels are now available in aluminum and steel.
What to Look for in an Easel
One of the great aspects of working with an easel is that you can step away from your work and view it from a distance enabling you to assess the proportions and composition of your piece. Artworks, in general, are meant to be viewed in an upright position on a wall.
Key considerations to keep in mind when choosing an easel are what mediums you work with, how large your artwork will be, where you prefer to paint, and the easel price. To ensure that you are getting the right art easel for your artistic needs, we have put together some questions you need to consider first.
What Is Your Painting Style?
Do you favor a loose, energetic form of painting with no restriction on movement? Then a sturdier wooden large easel would be your go-to option. However, choose wisely; your masterpiece could fall and be ruined if your easel cannot withstand your energetic movements.
Conversely, if you prefer to paint without a lot of movement and prefer smaller, more delicate strokes, you can certainly get away with using a tabletop easel for painting.
How Big or Heavy Are Your Paintings?
Each easel model has a maximum size and weight it can comfortably accommodate. In this instance, you will need to look at how large and heavy your canvases will be before purchasing your easel. You may think your canvas is not heavy, but its size will contribute to the weight.
If you dabble in mixed media or collage, be sure to get some idea of what your average painting weighs. Doing this will give you a better sense of whether you should invest in a heavier easel with a higher weight tolerance. On the other end of the spectrum, if you only work on small canvases but prefer to stand while you paint or draw, you need to ensure that the lower support on your wooden easel can be extended.
This should extend high enough to hold your painting at a suitable height for you.
Where Do You Want to Use Your Easel?
Artists throughout the centuries have drawn and painted on every surface imaginable. For example, it is believed that ancient Egyptians used their skirts pulled taut around their knees as a sturdy place to write on their tablets which were later displayed on elevated platforms.
Therefore, identifying your available workspace is critical when choosing the type of easel you need.
Do you need to move your art easel around, store it, or can it be stationary? If you have a studio, you can opt for an easel that takes up a lot of space but is sturdy. Conversely, if you are limited on space and working from home, you will want a sturdy yet collapsible small easel for easy storage. Alternatively, you may opt for a small easel such as a table easel for painting if you work in communal spaces such as a public classroom.
These are the questions you need to ask as, ultimately; they will guide you towards what type of easel you should choose.
What Mediums Do You Use?
The mediums you work in will play a significant part in your choice of an easel. If you work in watercolors, pastels, oils, or varnish your work, you will require an easel that offers horizontal tilting for smooth and easy application of paint washes.
An easel that is fixed at a vertical angle may cause your artwork to run.
Horizontal tilting is also great if you work in multiple sessions, as it helps keeps dust off the surface of your painting. In addition, the ability to tilt your canvas forward means that you have easier access to specific parts of your canvas.
This enables you to find the most accessible and comfortable position to work from.
Types of Easels
Whether a novice new to the arts or a seasoned artist, an art easel is an investment in your work and should last you for many years. Easel price should not be your only consideration. Select an easel that is well made and suited to the type of media you want to work with. The choices can all be a little overwhelming at times.
Here are some of the different types of easels to help demystify the process for you.
H-Frame Easels
The sturdy H-shaped easel is the robust and reliable workhorse of the easel family and gets its name from the shape of its frame. These easels have the largest footprint offering stability for even the most energetic painters. They are not easy to disassemble, so you would need a dedicated area to set them up.
Despite their bulk, they are easily adaptable for painting on different-sized surfaces and tilted to horizontal angles, which is great if you work with mixed media, watercolor, or inks.
Some models are crank operated or electronically powered, which is ideal if you are working on large and heavy work. Several H-frame easels come with shelves or drawers, which is handy for storing your art supplies, and some come with wheels for easy maneuverability.
Regarding pricing, H-frame easels will be at the top of your budget range.
PROS
Great investment for artists with the space for this type of easel
Usually comes with a shelf or drawer to store art supplies
Suitable for beginner to professional artists
Sturdy and stable
Can handle a range of canvas sizes, from small to large
Sometimes has wheels to make movement around a studio easier
Can be tilted to more horizontal angles for working with mediums such as watercolor
CONS
Not easy to deconstruct
More expensive than an A-frame easel
Not portable
You would need to set aside a dedicated space for it
Giant Easels
If you frequently work on pieces of art larger than 8- feet, you will require a Giant easel. Its strong, robust, and hard-wearing frame can support the size and weight of extra-large canvasses. Due to these easels' bulkiness and size, they are best suited as a permanent fixture in your studio as they are not easy to move around or deconstruct.
Giant easels are also among the most expensive due to their sheer size.
PROS
Very sturdy
Suitable for large and extra-large canvases
CONS
Requires a large, dedicated space
Heavy
Difficult to deconstruct and move around
Expensive
A-Frame or Lyre Easels
A-frame wooden easels, "often referred to as Lyre easels," need no introduction. Its triangle-shaped frame on three legs, one at the back and two at the front, is a great choice as an easel for drawing. Simple and practical, it gets the job done.
It is not the sturdiest of easels, but one of its great features is that its height is adjustable for smaller and medium-sized canvases and can be compactly stored away.
This is great if you need the space for something else when you are done painting. However, A-frame easels cannot be adjusted to horizontal angles if you work in watercolors or inks. This easel is a great all-rounder for intermediate artists and beginners who want a compact, affordable, and portable solution.
PROS
Lightweight and portable
Used en plein airand in a studio
Compact and folds up for easy storage
Suitable for small and medium paintings
More stable than a portable easel
More affordable than an H-frame easel
Ideal for beginners and intermediate artists
CONS
Not suitable for larger canvases
No built-in storage compartments for art supplies
Less stability than some other easels available on the market
It may not be suitable for professional artists
Not suitable for mediums like watercolor paint, which require fewer vertical angles
Single-Mast Easels
The simple construction of the single-mast easel manufactured from wood or aluminum makes it the perfect solution if you are limited on space but want maximum use out of your art tools. Lightweight, collapsible, easy to store, portable, and tiltable, the single-mast easel is an excellent choice if you're an art student or just beginning your foray into the art world. The easel price of a single-mast easel is generally cheaper than the A-frame or H-frame, and it can handle small to medium canvasses.
However, it is not as stable as an H-frame easel and does not come with built-in storage for your art supplies.
PROS
Affordable
Suitable for small- to medium-sized canvases
Lightweight, compact, and portable
It can be tilted to more horizontal angles for working with mediums such as watercolor
CONS
Not suitable for larger canvases
It does not have any storage drawers or shelves for art supplies
Not suitable for professional artists
Not sturdy
Tabletop Art Easels
Tabletop easels for painting may be small, but they are designed for serious work. Available in a variety of styles (such as in H-frame, A-frame, or single mast style), these easels are great if you are short on space as they are easily collapsible for storage.
As the name implies, a tabletop art easel sits on a workbench or table so you can sit as you paint.
These affordable easels for drawing and painting are perfect for art classes or workshops as they are portable and usually come with a shelf or compartment to store your art supplies. Although relatively stable, the tabletop easel is better suited for smaller to medium-sized canvases.
PROS
Affordable
Available in A-frame, H-frame, or single mast variations
Usually comes with a shelf or drawer to store art supplies
Suitable for small to medium-sized canvases
Compact, lightweight, and portable
It can be tilted to more horizontal angles for working with mediums such as watercolor
Suitable for artists who prefer to sit while they work or who enjoy working at a table
Convertible or Hybrid Easels
Convertible or Hybrid easels, as they are referred to, can be set up horizontally or vertically, which is great if you work in different mediums. For example, you can stand the easel upright if you paint in oils or acrylic and change the orientation to horizontal if you switch over to watercolors or inks.
Generally affordable, the price will depend on what size easel you buy.
They are sturdy and can accommodate small or large paintings, and some models come with built-in storage. The only drawback with convertible easels is they take up a lot of space when converted to the horizontal position, so they are best suited to a studio.
PROS
Convertible from upright to flat
Sturdy
Great for multi-medium artists
Can accommodate small and large canvasses
Affordable
Portable or en plein air Easels
Derived from the French expression meaning "in open air," en Plein air easels are used when you are painting outdoors. Lightweight and suitable for setting up in different terrains, these easels are made from wood or aluminum. Most have a tripod system of three legs with a separate shelf for your palette and art supplies to rest underneath. Prices vary depending on the model you choose.
Capable of holding small and medium canvases, these types of easels can be unstable depending on the conditions you are painting in.
PROS
Lightweight
Easy to store
Separate shelf for palette and art supplies
Capable of holding small and medium canvasses
Affordable
CONS
Unstable
Do not support large canvasses
Bench Easels or Art Horses
Bench easels often referred to as art horses, are a handy combination of an easel and a bench to sit on. Designed to hold your canvass at an angle while you sit astride, bench easels provide a comfortable way to paint seated. These types of easels are collapsible and portable.
Bench easels are ideal for taking with you when you paint on site, as it removes the need of having to take a chair with you as well.
Generally made from wood or laminate blends, the low-profile design of the bench easels is ideal for being able to see the subject you are working on. Some models have wheels for easy maneuverability and a shelf or drawer for storing supplies.
PROS
Lightweight and portable
Can be tilted to more horizontal angles for working with mediums like watercolor
Has an attached seat
Usually has a shelf or drawer for storage of art supplies
CONS
Quality brands might be pricier than other easel types
It takes up a fair amount of space if used indoors
Not very sturdy
It can be tricky to source
Not suitable for artists who prefer to stand and paint
Display Easel
Display easels are also referred to as decorator easels and are not designed to be used as painting easels. Despite being collapsible and portable, they are incredibly flimsy and unstable. Instead, the whimsical designs of the display easels allow for an aesthetically pleasing presentation of an artist's completed work.
PROS
Good for displaying artworks
Affordable
It comes in a variety of shapes and sizes
Lightweight, compact, and portable
CONS
Not very sturdy
Not suitable for use as an artist's easel
It cannot be tilted
Children's Easel
Last but not least is children's easels for budding young artists. You want to make sure the easel is adjustable so it will grow with your child before needing to be replaced. Consider space availability for the easel, drawer, or shelf for art supplies and storage options. Easel prices vary depending on your requirements.
Some children's easels are two-sided, while others have chalkboards, magnetic boards built-in, or dry-erase boards with a replaceable paper roll over the board.
PROS
Height can usually be adjusted to accommodate your child's growth
Great for children who enjoy creating art
Different models have different add-ons, like chalkboards and space for a replaceable paper roll
Affordable
CONS
Only suitable for children
Not as sturdy as an artist's easel
Most models do not allow for tilting
It's All About Choice
Deciding what easel to invest in is a personal choice. Whether a large easel or a small easel, the decision comes down to your preference. Some of the best easels on the market can help you improve the quality of your art and help with posture, and are not budget-breaking.
By asking yourself the right questions, as outlined in this article, you will be in a better position to make an informed choice of what type of easel is right for you. Doing this will save you from disappointment and regret later down the line if your choice of easel doesn't meet your expectations or requirements!
Frequently Asked Questions
Where Do I Position My Easel?
Back in the day, gentleman painters would locate their art studios in rooms where light entered through windows from the north. This meant sunlight never entered the studio irrespective of the weather conditions outside, allowing the lighting conditions in their studio to remain constant. But not everybody has access to an art studio with those conditions. Therefore, we advise you to keep your easel as far away from direct window light as possible. Ideally, the light that hits your canvas should be unobstructed and even. Additionally, ensure your easel for drawing or table easel for painting is positioned so you can step away from it to gauge your work with no obstructions behind it.
Where Did the Term Easel Originate?
The word easel is derived from the old Germanic word for donkey, esel. Interestingly, the word easel also means donkey in other languages, such as Dutch and Latin. The word esel was in reference to an artist's easel as it carried supplies and held a canvas much like a donkey would carry luggage or loads. Over time, the word esel morphed into the word easel, which is the easel definition still used today.
Can You Sit and Paint at an Easel?
In short, yes. Some people may prefer to stand and paint as their style is energetic, and they value the freedom of movement. However, you may find that your strokes are steadier, and you are more comfortable in a seated position. Find out what works best for you, as there are different types of easels on the market that accommodate artists who prefer to sit and paint.
What Easel Is Best for a Beginner?
If you are new to painting and unsure what you require from your easel, it will make sense to opt for something lightweight and inexpensive. Don't forget that the easel you choose should be comfortable for your posture and fit in your dedicated workspace. We suggest single-mast easels. They may be less sturdy, but they make up for it by being affordable and easy to store. If you want something more sturdy but portable, consider getting a standard A-frame easel instead. Both easel models are readily available online and in most art supply stores.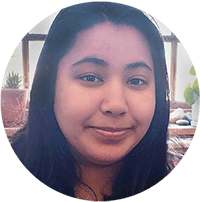 Megan is a writer and researcher who holds a degree in Social Sciences, with a specialization in Psychology and Environmental Science, from the University of Cape Town. Her dedication to acquiring knowledge and making a positive impact has driven her current work in promoting conscious and sustainable growth in Southern Africa. Megan's interests encompass exploring the physical and psychological impacts of color in our environment on our mood and well-being. She is also passionate about the role of art and creativity, which has been an integral part of society since the beginning of human history. Since 2022, Megan has been contributing blog posts on painting and color theory at artfilemagazine.
Learn more about Megan van Schoor and about us.
Cite this Article