Cindy Sherman – The Life and Works of Legendary Cindy Sherman
Cindy Sherman is one of the most recognizable names in art photography. She rose to fame in the 1970s and 1980s with a series of photographs that experimented with different identities, but why is Cindy Sherman's work still relevant today? What is Cindy Sherman's work most famous for, and what is the purpose of Cindy Sherman's photography? In this article, we delve into the life and work of this important artist and unpack these questions in more depth.
Artist in Context: Who Is Cindy Sherman?
| | |
| --- | --- |
| Date of Birth | 19 January 1954 |
| Country of Birth | Glen Ridge, New Jersey, United States |
| Art Movements | Conceptual art, Contemporary art |
| Mediums Used | Photography |
American photographer and filmmaker Cindy Sherman uses self-portraits to critique gender and identity. In Sherman's work, her own body is used as a character or persona. Like Barbara Kruger, Sherman is interested in examining and distorting feminine identity as a social construct. Although she is considered one of the Pictures Generation artists, which included artists like Robert Longo and Sherrie Levine, her unique way of incorporating performance and photography distinguishes her from other artists. Her photographs have been widely exhibited in museums, including The Museum of Modern Art in New York (2019) and the National Portrait Gallery in London (2019).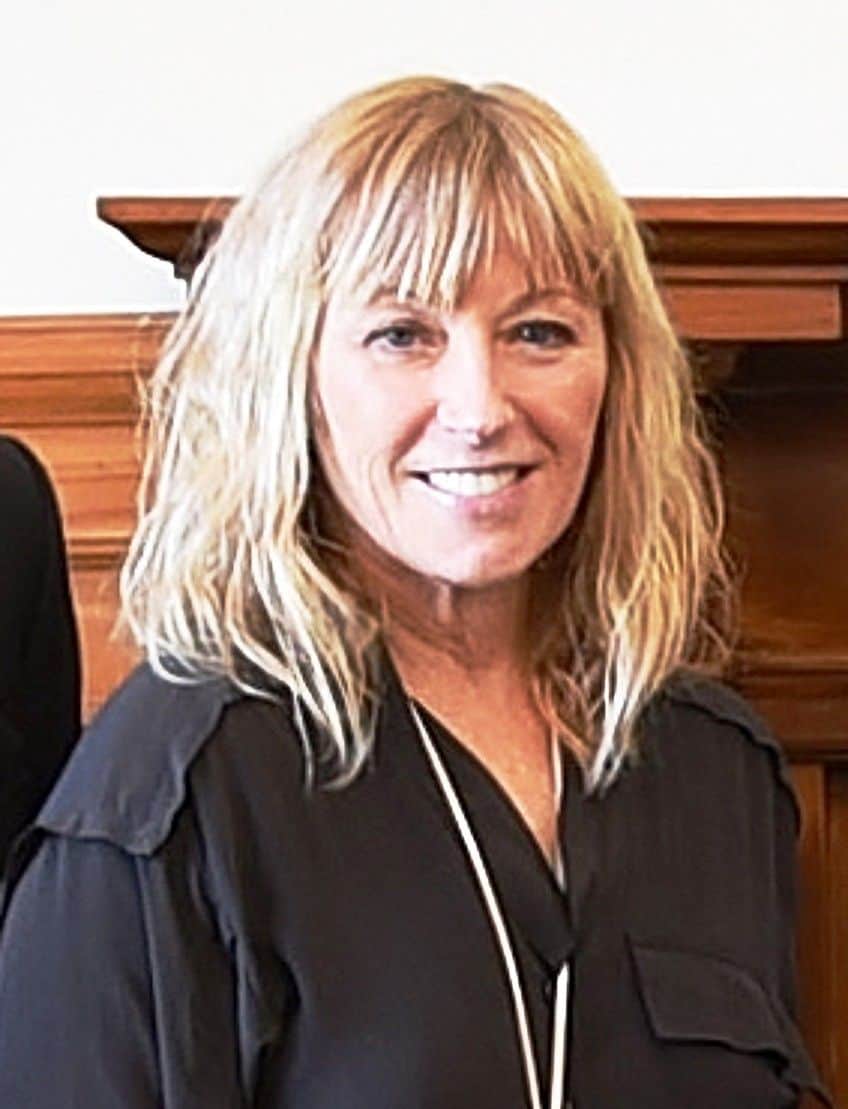 Cropped photograph of artist Cindy Sherman, taken in 2016; New Zealand Government, Office of the Governor-General, CC BY 4.0, via Wikimedia Commons
Childhood
Cindy Sherman was born as the youngest of five children on the 19th of January 1954. While she was born in Glen Ridge, New Jersey, her family relocated to Huntington, Long Island, shortly after her birth. Her father, an engineer, and her mother, a teacher, had no particular interest in the arts but allowed Sherman to pursue her passions.
Sherman enrolled at Buffalo State College's visual art department in 1972.
Early Education
During her studies, Sherman initially saw herself as a painter. She, however, quickly grew frustrated by the medium, feeling that it limited her. This was in the 1970s, nearing the end of the Modernist Avant-Garde movement, and Sherman believed that painting had run its course and that "there was nothing more to say". Instead, she started experimenting with photography. Despite initially failing her first photography course, her love for the medium was reignited when she decided to repeat the course.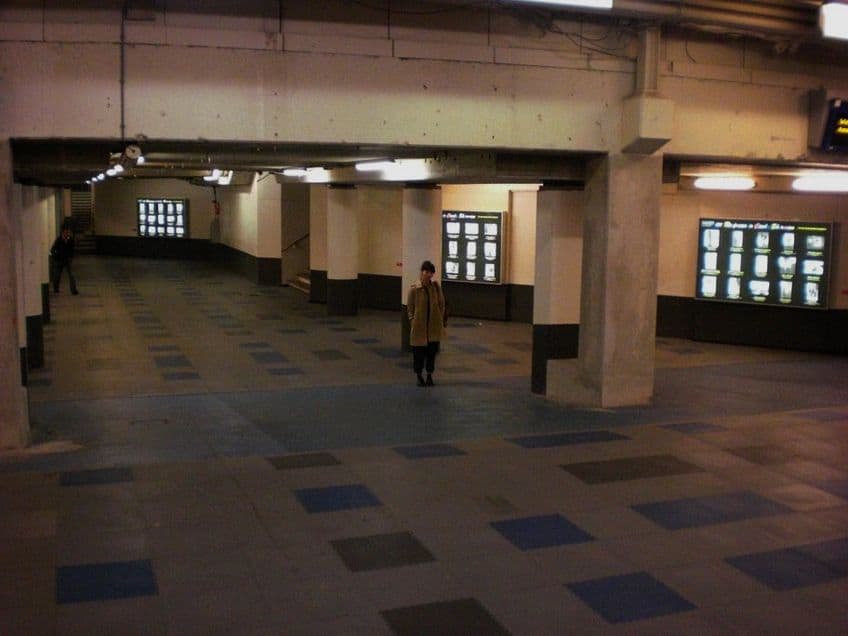 Cindy Sherman in Amsterdam (2009); Viola Renate from Amsterdam, The Netherlands, CC BY 2.0, via Wikimedia Commons
During this time, Sherman was exposed to contemporary art movements, especially Conceptual art. She was influenced by the progressive arts instructor, Barbara Jo Revelle, who introduced her to the conceptual photography of Hannah Wilke, Adian Piper, and Eleanor Antin. While at university, Sherman befriended fellow students Robert Longo and Charles Clough. In 1974, the three friends, together with Nancy Dwyer, co-founded the Hallwalls Center for Contemporary Art, a dynamic multidisciplinary arts center that still operates to this day. Sherman and Longo also had a romantic relationship that would last until 1979.
Sherman graduated from university in 1976 and decided to move to New York City in pursuit of a career in art. Here she lived and worked in her New York City loft apartment/studio and in 1977 she began experimenting with a series of self-portrait photographs.
Cindy Sherman's self-portrait works, however, did not reflect herself fully, but rather other "characters" that she tried to embody. Drawing inspiration from the everyday woman, Sherman re-fashioned herself into stereotypes of how women are typically perceived and expected to behave. Her "Everywoman" character included housewives, prostitutes, pretty pin-up girls, and the archetype of the damsel in distress. In black-and-white film noir style photographs, these images later became part of her famous series, Untitled Film Stills (1977-1980).
Mature Career
Untitled Film Stills (1977-1980) became the body of work that would encompass Sherman's first solo exhibition at the famous New York non-profit art space, The Kitchen. The show placed Sherman on the map and shortly after, she was asked by Artforum magazine to create a centerfold image for their next publication. Sherman created a series of works titled Centrefolds/Horizontals (1981) that was inspired by the images in the center spreads of pornographic magazines. The editor of Artforum, Ingrid Sischy, rejected the images, arguing that they were too controversial. Her following series, Pink Robes (1982), was created in a similar vein.
In 1984, Sherman married French-born film director, Michel Auder, who would later introduce her to motion pictures. Her next series of works, Disasters and Fairy Tales (1985 – 1989), was notably much darker than her previous more "pretty" works.
The new series verged on the grotesque, with dark palettes sometimes featuring vomit and mold. It is in this series that Sherman first used manikins and prosthetics in her photographs. Some argue that this shift in her work was in response to her rejection by Artforum magazine. Disasters and Fairy Tales was showcased at the Metro Pictures Gallery in New York City. Metro Pictures would become the gallery that represented Sherman for the rest of her career and she became lifelong friends with the owners, Helene Winer and Janelle Reiring.
A hallway in the Wexner Center for the Arts, with an artwork by Cindy Sherman displayed on the wall at right (2017); Vince Reinhart, CC BY-SA 2.0, via Wikimedia Commons
Disasters and Fairy Tales developed into another equally dark series that Sherman started in 1989, titled Sex Pictures (1992). In this series, Sherman used photography to respond to the work of artists Robert Mapplethorpe and Andres Serrano, which was censored at the Corcoran Gallery of Art in 1989. The works were also in response to how famous artist, Jeff Koons, used his porn star wife as a model in his Made in Heaven works. In this series, Sherman presented herself as a doll in a series of shock value works created to scandalize the public. The series featured pieced-together medical dummies with prosthetic genitalia, performing doll-on-doll sex. While working on this series, Sherman received the prolific MacArthur Fellowship.
During this time, Sherman also produced a series, History Portraits (1988-1990), that showed a different side to her practice. In these works, Sherman is again her own model, but instead of depicting the "Everywoman", she decides to embody leading female figures of European art history. The series consists of 35 large photographs, now in full color, where she restaged popular historical paintings created between the 15th and 19th centuries. With the support of her film director husband, Michel Auder, Sherman began exploring motion pictures and in 1977 she directed a thriller titled Office Killer, starring Molly Ringwald and Jeanne Tripplehorn.
In 1988, Sherman also experimented with acting and played herself in a comedy titled Pecker, directed by John Waters.
Sherman and Auder divorced in 1999. Sherman's next series, which featured heavy make-up and clowns, would only be released in 2003. More recently, Sherman returned to staging herself as different suburban female characters. She presented these new works in 2008 in a solo show at Metro Pictures in New York. The Jeu de Paume Museum in Paris hosted an impressive retrospective exhibition of her work in 2006. Between 2007 and 2011, Sherman had a romantic relationship with David Byrne, who was the lead singer of the band Talking Heads. In 2012 she had another noteworthy solo exhibition at the Museum of Modern Art in New York. Sherman still lives and works in New York.
Seminal Examples of Cindy Sherman's Photography
For Cindy Sherman, art has the power to subvert the viewer's gaze and influence society's perspective on what is accepted as the norm. Through self-portraiture, Sherman embodies these stereotypical norms and twists them into images that hold strong visual narratives that place these conventions into question. Below we discuss in more detail some examples of how specific Cindy Sherman photos challenge broadly accepted cultural conventions.
Retrospective Cindy Sherman exhibition at the Louis Vuitton Foundation, Paris (2020); Jean-Pierre Dalbéra, CC BY 2.0, via Wikimedia Commons
Untitled A (1975)
| | |
| --- | --- |
| Artwork Title | Untitled A |
| Date | 1975 |
| Medium | Photograph, gelatin silver print on paper |
| Size (cm) | 41,4 x 28,3 |
| Collection | Tate Modern, London, United Kingdom |
Untitled A is part of a larger series of Cindy Sherman's photos, which she made while studying art at Buffalo State University College. From this large series of student works, she picked five that she wanted to enlarge and reprint in editions of 10. These five images were labeled A to E. Sherman explained that the Untitled A-E series originated from a series of headshots that she made in order to show how one can turn from one character into another. Initially, she would do this only with the use of make-up, which she used as paint on the blank canvas of the face. Sherman explains that with make-up she could start with, for example, an old person, and gradually transform them into a drag queen.
She further explains that she "unintentionally shot them with a very narrow depth of field", an accident she happily embraced as it left only parts of the face in focus, giving the rest a "malleable quality".
There is a crocheted hat on the character in Untitled A, as well as the most noticeable makeup on her face. With dark eyeliner and lipstick, as well as heavy blush to thin her face, the character looks like a woman in her thirties. The angle of her head and her submissive smile convey a sense of shyness, a willingness to please, and an underlying anxiety. Untitled B shows a male character with conjoined eyebrows and darkening under his eyes and chin, as well as between his mouth and nose. The female character in Untitled C has the least amount of makeup and darkened skin. With only thick mascara on her eyelashes, her wide-eyed look seems innocent. The characters in Untitled D and Untitled E seem even younger. In all the images, Sherman used makeup and staging to effectively portray a certain type of identity, a method that became her signature style.
Untitled Film Still #21 (1978)
| | |
| --- | --- |
| Artwork Title | Untitled Film Still #21 |
| Date | 1978 |
| Medium | Photograph, silver gelatin print on paper |
| Size (cm) | 19.1 x 24.1 |
| Collection | Museum of Modern Art, New York City, United States |
Sherman's most famous series Untitled Film Stills (1977–1980), consists of 69 black-and-white photographs. All of these images resemble a female character that seems to be from a movie. In this series, the artist poses herself within different supposedly feminine roles, such as a librarian, a seductress, a prostitute, or a damsel in distress. The settings of the photographs range from in the streets, by the beach or pools, and in interiors, among others. The cinematographic-style images recall the American film noir of the 1940s to the 1960s.
Untitled Film Still #21 (1978) is one of the most famous in this series, where Sherman poses as a young career-driven girl in a suit, exploring the city for the first time. Other famous images in the series include Sherman posing as a seductive librarian (#13), a chic actress at a seaside resort (#7), a brilliant young woman embarking on her life's journey (#48), as well as a brave but vulnerable film noir heroine (#54). Sherman herself played all of the roles in the photographs, or, more precisely, she played all of the actresses who played all of the roles. Together, the series tells the story of how feminism, particularly through the movies, captured the collective imagination in post-war America, and how it manifested itself in contemporary culture.
The story tells us that, subconsciously or not, we have absorbed the culture presented to us in the movies, and Sherman asks us to re-evaluate the role it plays in our everyday lives.
Untitled #97 (1982)
| | |
| --- | --- |
| Artwork Title | Untitled #97 |
| Date | 1982 |
| Medium | Photograph, chromogenic color print on paper |
| Size (cm) | 115 x 76 |
| Collection | Tate collection, United Kingdom |
Sherman began using color in her photography in 1980. In Sherman's 'Pink Robes' series, there are four photographs titled Untitled #97, 98, 99, and 100. A pink chenille bathrobe is virtually the only object used in this photographic series. Sherman holds the robe to her body in the first three photos, concealing her body with it. In the final image, however, she wears the robe. In these close-up shots, the artist completely fills the frame of the photographs that are printed slightly larger than life-size. Each image in the series becomes progressively darker.
The 'Pink Robes' images are among Cindy Sherman's art with the least amount of theatre and cinematic references. Because of this, some critics argue that the artist is revealing her "real" self in these works.
By concealing her body and looking directly at the camera, these photographs are designed to frustrate any viewer who desires any form of visual possession of the subject. Thus, this series is meant to contradict the traditional pornographic centerfold photo. The images depict a woman in a vulnerable situation. However, as each image becomes darker, Sherman's expression also becomes more hostile. This suggests that she is protecting herself by retreating into darkness, refusing to be objectified by the viewer.
Untitled #414 (2003)
| | |
| --- | --- |
| Artwork Title | Untitled #414 |
| Date | 2003 |
| Medium | Photograph, chromogenic color print on paper |
| Size (cm) | 145.4 x 96.8 |
| Collection | Private collection |
Cindy Sherman's series of clown photographs are characterized by highly flamboyant makeup and costumes. These photographs have digitally produced synthetic backgrounds in a variety of colors and patterns. In these images, Sherman's interest lies in revealing the underlying tragedy of the extremely happy or horribly devious clown image. She places her focus on the sadness behind the greasepaint and flamboyant colors.
Untitled #414 (2003) is again a Cindy Sherman self-portrait, but this time, she appears as a clown. In the image, she is wearing a turquoise robe adorned with shimmering pink sequins. On her hands are black leather gloves with rhinestone details on the fingertips. The extravagant robe recalls a Japanese kimono, which encloses the sitter in opulent fabrics. The robe has a monumental presence as it occupies three-quarters of the photograph's composition. She wears a pink wig that looks like it might be made from cotton candy.
Her face is heavily painted and behind her is a backdrop in warm sunset hues. The image, with its composition and pose, resembles a kind of historical portrait that reminds one of Sherman's earlier History Portrait works.
Untitled #533 (2010)
| | |
| --- | --- |
| Artwork Title | Untitled #533 |
| Date | 2010 |
| Medium | Photograph, chromogenic color print on paper |
| Size (cm) | 86.4 x 59.1 |
| Collection | Private collection |
In Cindy Sherman's self-portrait Untitled #533 (2010), she becomes again a stereotypical "Everywoman". In excessive make-up and perfectly groomed hair, she resembles a plastic Barbie doll. As if desperate for acceptance and admiration, she gazes up expectantly. We are reminded that the woman is a fake by the saturated background behind her. A large number of Sherman's portraits, including this one, feature women who seem overly concerned with conforming to societal expectations by looking a certain way.
Sherman doesn't mock these women but instead urges the viewer to recognize their vulnerability and entanglement as victims of a system that celebrates unrealistic idealized stereotypes.
Untitled #574 (2016)
| | |
| --- | --- |
| Artwork Title | Untitled #574 |
| Date | 2016 |
| Medium | Dye sublimation metal print |
| Size (cm) | 116.8 x 99.1 |
| Collection | Private collection |
Untitled #574 (2016) is among the most recent of Sherman's works. The work is a classic Cindy Sherman self-portrait in which she is styled as an older woman, dressed in 1920s flapper-style clothes, including a fur hat and feather boa. With dramatized gestures and a vibrant, blurred backdrop, the image is meant to resemble a nostalgic, vintage advertisement. The image is part of a series titled Flappers. In this series, Sherman poses as fictional, mature actresses dressed in the vintage clothing of their youth, trying to relive their glory days. Throughout this series, Sherman explores the implications of aging in the film and television industries, where women are often ignored and dismissed beyond a certain age.
Book Recommendations
Cindy Sherman's art is an amazing oeuvre that we have only touched on in this article. We recommend three books below that will give you a more comprehensive understanding of this influential photographer's life and work.
Invitation for Cindy Sherman and Laurie Simmons at the Fay Gold Gallery (1993); Melmet, CC BY-SA 4.0, via Wikimedia Commons
Cindy Sherman: The Complete Untitled Film Stills (2003) by Cindy Sherman and Peter Galassi
One of Cindy Sherman's most famous and influential works is her series of 69 black-and-white photographs called Untitled Film Stills. Featuring a lively catalog of female roles inspired by the movies, this lively book examines how we shape our identities and the role the media plays in our daily lives. This book is the first time the entire Untitled Film Stills series has been published as one work, and Sherman herself arranged the pictures chronologically.
Explore Sherman's most influential collections of photographs
The photographs were created between 1977 and 1980
Discover the cultural significance of these black and white stills
View on Amazon
Cindy Sherman (2012) by Eva Respini, Cindy Sherman, et al.
This book accompanied Cindy Sherman's first major American retrospective. It offers an impressive collection of work from the artist's (then) 35-year career. The volume features 180 photographs from the mid-1970s to 2012, including works not previously published. An essay written by Respini weaves historical art analysis and a discussion of Sherman's working methods into an engaging overview of Sherman's career.
The book also features an insightful conversation between Cindy Sherman and filmmaker John Waters, giving the reader a unique view into Sherman's creative process.
A stunning range of work from the groundbreaking artist
Explore 180 photographs from the mid-1970s to the present
Look at her major bodies of work including recent series
View on Amazon
Cindy Sherman: Centerfold (Untitled #96): MoMA One on One Series (2021) by Cindy Sherman and Gwen Allen
Artforum magazine commissioned Sherman in 1981 to do a special project. Two, facing pages led her to explore the pornographic centerfold. Sherman created 12 large-scale horizontal images self-portraits as various young female forms, often reclining, in melancholic moments of solitude. She called the series her Centrefolds. They were however so controversial that they were never published. An essay in the book, written by Gwen Allen, discusses in depth one of the most iconic photographs in the series, Untitled #96. Pornography, gender, and representation are explored in the essay in relation to Sherman's Centerfolds.
An exploration of Cindy Sherman's influential photographs
The making of an iconic magazine centerfold picture
Exploring gender, pornography, and political representation
View on Amazon
Untitled Film Still 23 (1977-1980) by Cindy Sherman; Viola Renate, CC BY 2.0, via Wikimedia Commons
Photography was long accepted as a medium that documents and captures; a medium that "mimics" the outside world. This is, however, not the case for Cindy Sherman. She explains, "I like making images that from a distance seem kind of seductive, colorful, luscious and engaging, and then you realize what you're looking at is something totally opposite". Cindy Sherman's photography does not merely "mimic" the outside world, it creates a narrative that challenges our understanding of the world and subverts what we accept as cultural norms.
Frequently Asked Questions
What Is Cindy Sherman's Work Most Famous For?
Of all of Sherman's work, her series of photographs that resemble 1970s cinematography remains her best-known work. An example of this is her Untitled Film Stills series, taken between 1977 and 1980. In these works, Sherman posed as several different female characters in settings that recall different cinematic conventions.
What Is the Purpose of Cindy Sherman's Photography?
For Cindy Sherman, photography was a way to transform herself and capture different identities in still and candid moments. By adopting these identities, she was able to comment on the stereotypes that are typically linked with different groups of people. Her settings often seem artificial, highlighting the artificial nature of identity construction.
Why Is Cindy Sherman's Work Still Relevant Today?
Sherman's photos dealt with topics that became increasingly important since she started her work. By addressing identity politics, Sherman's work opened up conversations about representation, gender, stereotypes, feminism, and postmodernism. Sherman questioned the way we classify, order, and understand the world around us, and this is something society still grapples with today.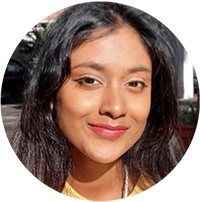 Jordan Anthony is a Cape Town-based film photographer, curator, and arts writer. She holds a Bachelor of Art in Fine Arts from the University of the Witwatersrand, Johannesburg, where she explored themes like healing, identity, dreams, and intuitive creation in her Contemporary art practice. Jordan has collaborated with various local art institutions, including the KZNSA Gallery in Durban, the Turbine Art Fair, and the Wits Art Museum. Her photography focuses on abstract color manipulations, portraiture, candid shots, and urban landscapes. She's intrigued by philosophy, memory, and esotericism, drawing inspiration from Surrealism, Fluxus, and ancient civilizations, as well as childhood influences and found objects. Jordan is working for artfilemagazine since 2022 and writes blog posts about art history and photography.
Learn more about Jordan Anthony and about us.
Cite this Article