What Is Fine Art Photography? – Crafting the Perfect Image
What is fine art photography? What are the differences between commercial photography and fine art photography? And lastly, what makes a good fine art photograph? These are just a few questions you may have about the world of fine art photography that many often confuse with simply capturing an image. Below, we will explore the definition of fine art photography, as well as look at a few captivating examples of innovative fine art photography. Read on for more about this niche genre!
An Introduction to Fine Art Photography
Many people often group photographic-based artworks as simply falling under the genre of photography, but it is important to recognize that different forms of photography help frame the way we read and interpret images. The medium of photography has provided powerful tools and supporting technologies that elevate our perception of the world around us and help artists exhibit their unique viewpoints.
The main concept behind taking a photograph is what determines the genre that the artwork or image is classified as.
So, what is fine art photography? A few definitions of fine art photography focus on the intention of the artists and is essentially artistic photography whereby the image captures the subject or model through the lens of the artist and not simply for the sake of capturing a moment in time, although this may be a concept in a few artistic photography works.
The Origins of Fine Art Photography
When looking at the definition of fine art photography, it is best to refer to the source. The origins of fine art photography can be traced back to the late 19th century with daguerreotype photographer John Edwin Mayall who first exhibited images of the Lord's Prayer. Other early examples of fine art photography were practiced by Victorian photographers such as Oscar Gustave Rejlander and Julia Margaret Cameron. Artists in the United States such as Alfred Stieglitz helped gain institutional recognition for the medium with art museums taking an interest in fine art photography.
The establishment of the Photographic Fine Art Association in the United Kingdom in the 1960s was a monumental moment that also marked the formal recognition of photographic artworks as part of the fine arts.
The content of early fine art photography artworks focused on explorations of the nude human body, portraiture, and natural landscapes among many other Modernist genres where photography became an efficient medium for artistic production. Early trends in fine art photography also saw the use of the snapshot aesthetic method, which many Modern fine art photographers used to capture images of celebrities while exploring themes such as mass media consumption, popular culture, and portraiture.
Alfred Stieglitz's photograph "The Steerage" (1907) was an early work of artistic modernism; Alfred Stieglitz, Public domain, via Wikimedia Commons
You may recognize a few of these famous figures as artists such as Cindy Sherman and Andy Warhol, who each leveraged the medium of photography to produce different artistic images. The role of certain art institutions in the 20th century was also pivotal to the acceptance of photography as a fine art practice and included institutions such as the Museum of Modern Art and the Aperture Foundation.
The institutionalization of photographic artwork was significant to the public acceptance of photography as fine art and highlights common questions about the role of art institutions in effecting change.
Photography vs. Commercial Photography vs. Fine Art Photography
What is the difference between general photography, commercial photography, and fine art photography? It is useful to first understand that general photography can be identified with its relationship to the medium's original function, that is, to capture images. General photography is therefore the process of using a camera to photograph an image and can be understood through the different photography genres and styles.
Commercial photography is a type of photography tied to its relationship to producing imagery for commercial purposes or to make a profit.
While commercial photography uses different photographic principles and sets to produce ideal and presentable images for commercial purposes, this can easily be understood in the context of advertising and marketing where product photographers are hired to produce images for adverts and special campaigns with the hope of eventually benefitting commercially. In some cases, the boundaries between different genres of photography can be blurred and include creative concepts designed by fine art photographers on a commission basis.
Josef H. Neumann: Chemogram Gustav I 1976; Autor Josef H. Neumann (copyrigt Dortmund 1976), CC BY-SA 3.0, via Wikimedia Commons
Fine art photography relies on the viewpoint and artistic expression of the artist and is not initially produced for commercial purposes. Fine art photographers apply the same principles and elements found in traditional mediums such as sculpture and painting and can also include the use of mixed media or installation works. While commercial photographs can contain artistic concepts and creative ways of marketing a product using unique narratives, the genre of fine art photography is much more conceptually and artistically driven. Other genres of photography that were popular in the 20th century included documentary photography and photojournalism, which involved capturing moments as a way of recording an event or subject as it appeared in real-time.
The purpose of such genres was not artistically driven as much as their intention was on documentation and preservation.
Producing "Good" Fine Art Photographs
There are many digital editing tools and software available today that one can use to generate creative fine art photographs, but how does one evaluate whether or not an image is a "good" fine art photograph? While anyone can snap a quick picture or attempt to replicate an image's style and visual aesthetic, the art of fine art photography is specialized in that the subject captures extends beyond itself and displays its concept or artistic intention through the artist's selection of editing methods and visual language. Fine art photographs are not images taken at random moments and are thoughtfully curated through theme, photographic technique, concept, and sometimes a combination of these.
Depiction of nudity has been one of the dominating themes in fine-art photography. Nude composition 19 from 1988 by Jaan Künnap; Jaan Künnap, CC BY-SA 4.0, via Wikimedia Commons
The art of fine art photography incorporates art elements and principles such as space, line, color, texture, balance, and other elements while navigating its relationship to light. Since light is a major contributing factor to the result of an image and its ability to extend or shorten the editing potential of an image, it is considered to be an essential mode of expression in fine art photography. It is said that "good" fine art photography elicits an emotional response in its viewers and makes the viewer ponder over the image or composition that they have just witnessed.
Important Tips for Practicing Fine Art Photography
Below we will look at a few important tips that may be useful when venturing into the practice of fine art photography. Whether you are a beginner or an advanced expert in fine art photography, it is always best to review the basics for added inspiration!
Outlining a Vision
Many experienced fine art photographers often do not pick up a camera before establishing their vision. Outlining your vision and theme before executing the artwork saves time and unnecessary effort spent in the editing process later on. Having a vision, idea, concept, or theme of what you would like to focus on is key to creating impactful images. Your concept or theme may simply be reduced to one word or a phrase that captures the essence of your body of work. It can simply be understood as the hypothesis of the series.
Vasiliy Ryabchenko, Still life (1970s); Art of Odessa, CC BY-SA 4.0, via Wikimedia Commons
Establishing a Technique
When brainstorming a technique, you will want to consider the visual language that you want to use to maintain a level of visual consistency in your artwork. The importance of consistency in art is key to developing your signature art style as a fine art photographer, as practiced in any other medium. Artists may employ similar or identical techniques to express their concepts and ideas, however, here is where creative editing comes in handy when developing your own visual language.
Fine art photographers can prepare their preset editing tools for later use and reference so it is also important to make note of and store the visual information used to shoot and edit images.
Play With Shutter Speed
There are numerous ways to construct images in artistic photography and this includes playing around with your camera shutter speed settings. With faster shutter speeds, one can capture an object or surface in motion for a sense of drama and rapid emotions while a slower shutter speed can add a sense of calm and stillness to an image. By playing with the shutter speed of a camera, one can capture subjects in motion as a creative concept while producing unique images that cannot be repeated.
Writing an Artist Statement
Creating an impactful artist statement that accompanies your body of work is crucial since it is a form of presenting your work to galleries or viewers that encompasses the theme and intention of your fine art photography series. There are many resources on how to write a good artist statement, however, keep in mind that keeping your explanation succinct is one of the best ways to demonstrate confidence in your series and artistic concept.
Try to avoid including too much art-world jargon as this can appear as though the artist placed too much emphasis on storytelling in the artist's statement than the message behind the work.
Some useful prompts and questions to ask yourself include: What is the overarching theme? What has been photographed? How did the process shape the final artwork? What relationships are there between the medium and the subject? and any other primary points of interest in the visual language of the photographs.
Examples of Fine Art Photography
As mentioned above, different genres of photography determine the way we interpret and consume images. Below, we will explore a few examples of fine art photography through the different creative practices of Contemporary fine art photographers.
Beach Portraits (1992 – 1994) by Rineke Dijkstra
| | |
| --- | --- |
| Artist Name | Rineke Dijkstra (1959 – Present) |
| Date | 1992 – 1994 |
| Medium | Photography and prints |
| Dimensions (cm) | Varied |
| Where It Is Housed | Marian Goodman Gallery, Paris, France |
Dutch fine art photographer Rineke Dijkstra is one of the best Contemporary artists of the 21st century whose fine art photographs, as seen in her series Beach Portraits, focus sharply on the model and the relationship between the model, photographer, and the viewer. Dijkstra is best known for her work in portraiture and produced many series focusing on the specific lives and experiences of people from different communities.
Her models are often women and adolescents due to her belief that young individuals tend to display their emotions on the surface a lot more easily than experienced individuals.
More importantly, Dijkstra presents a process of observation through life-sized full-color portraits of different young individuals portrayed in idyllic beach settings across Europe and America. Dijkstra's Beach Portraits series attracted global attention after its first exhibition with the Museum of Modern Art in 1997, which brought her work critical acclaim. Dijkstra's works are currently held in many major art collections, including the National Gallery of Art, the Walker Art Center, and the Tate Gallery.
Your Dogs (2008) by Wolfgang Tillmans
| | |
| --- | --- |
| Artist Name | Wolfgang Tillmans (1968 – Present) |
| Date | 2008 |
| Medium | C-type print |
| Dimensions (cm) | 170.5 x 255 |
| Where It Is Housed | Louis Vuitton Foundation, Paris, France |
Your Dogs by Wolfgang Tillmans is one of the best Contemporary fine art photographs that are helpful to apply when attempting to understand the difference between a documentative image of a dog and a fine art photograph. The image was shot by German photographer and Tate Turner Prize winner Wolfgang Tillmans in 2008 and portrays two dogs resting in the shade on a tiled surface.
One can identify the intention of Tillman through the subject and angle from which he shot the image that highlights the S-shaped curvature formed by the two dogs who rest together. From the high contrast element of the photo, which highlights the sleeping dogs, one can also gather what attracted the photographer's attention. This highlights the role of the photographer in using the practice of fine art photography to draw attention to the seemingly mundane subjects in everyday life that are often unnoticed.
Quarantine Self-Portraits (2020) by Isabella Mariana
| | |
| --- | --- |
| Artist Name | Isabella Mariana (n.d. – Present) |
| Date | 2020 |
| Medium | Photography |
| Dimensions (cm) | Unavailable |
| Where It Is Housed | Artist's Bēhance profile |
Based in Curitiba, Brazil, photographer Isabella Mariana demonstrates her hand at conceptual photography. While not all fine art photographs are considered to be conceptual, all conceptual images are considered to be fine art. Mariana's photography series Quarantine Self-Portraits showcases her inner world as experienced during the Covid-19 pandemic. The series creatively explores the many shared emotions experienced due to increased caution and isolation.
Through creative editing, Mariana highlights the feelings of disconnection and mental turmoil by visually illustrating intangible concepts in ways that could not be possible otherwise.
French Kiss (2021) by Dasha & Mari K
| | |
| --- | --- |
| Artist Name | Dasha & Mari K. (1985 – Present) |
| Date | 2021 |
| Medium | Photography |
| Dimensions (cm) | Unavailable |
| Where It Is Housed | Artist's Bēhance profile |
Dasha & Mari K are one of the most well-known Contemporary fine art photographers whose many works explore portraiture through different themes, including sexuality, eroticism, and fashion art photography. The artistic duo are twin sisters from Ukraine who use fine art photography as a tool for the exploration of the subconscious while examining the aesthetic boundaries of the female body. French Kiss uses lighting and contrasts to draw attention to the model's lips.
The lighting also accentuates the smooth curvatures of the woman's face while retaining an atmosphere of mysterious femme fatale allure.
Tollymore Forest Park (n.d.) by Giuseppe Milo
| | |
| --- | --- |
| Artist Name | Guiseppe Milo (1961 – Present) |
| Date | (Est. 2013) |
| Medium | Photography |
| Dimensions (cm) | Unavailable |
| Where It Is Housed | Artist's online collection |
Tollymore Forest Park is an example of landscape photography also considered to be part of the artist's fine art photography series exploring the natural landscape of Tollymore Forest park as well as other unique natural landmarks and important sites across Ireland. Guiseppe Milo is a Contemporary fine art photographer who creates and sells many fine art photography prints that highlight the beauty of the natural world as experienced from Milo's travels and interests.
Milo captures the many magnificent terrains by using different perspective techniques to capture images that complement the grandiosity of the environment, often highlighting the mountainous landscape or vast open skies and bright orange sunsets. Milo's sunset images from the series are also seen as reflective points in his travels across Dublin, which leave one with a sense of fascination and wonder for the vast unknown beauty that the Earth has to offer. Milo also specialized in street photography, nature photography, travel photography, and other series that remind one of early snapshot photography techniques.
It is useful and valuable to distinguish between the different forms of photography and the different ways that fine art photography can be used to relay creative concepts. Many talented Contemporary fine art photographers have demonstrated that photography is more than just a medium to capture a moment. It is a medium for exploring the relationships between imagination, reality, and the interesting relationships that artists create with the audience. We hope that this article has helped assist with your understanding of fine art photography!
Frequently Asked Questions
What Is Fine Art Photography?
Fine art photography is a genre of artistic photography that encompasses any creative image produced in line with the artist's vision and intention. Fine art photography aims to express emotion, a concept, or an idea that the artist generates.
What Are the Different Types of Fine Art Photography?
The different types of fine art photography include landscape and nature photography, fine art portraiture, architectural photography, conceptual photography, street photography, documentary photography, and photojournalism.
Who Are the Most Famous Fine Art Photographers?
The most famous fine art photographers include artists such as Wolfgang Tillmans, Andreas Gursky, Alfred Stieglitz, Robert Frank, Man Ray, Candida Höfer, Nan Goldin, Robert Mapplethorpe, Zanele Muholi, and Cindy Sherman. These artists are considered to be the most well-known fine art photographers of the Modern and Contemporary periods in art history.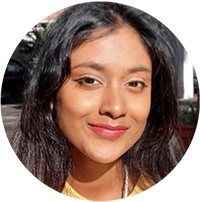 Jordan Anthony is a Cape Town-based film photographer, curator, and arts writer. She holds a Bachelor of Art in Fine Arts from the University of the Witwatersrand, Johannesburg, where she explored themes like healing, identity, dreams, and intuitive creation in her Contemporary art practice. Jordan has collaborated with various local art institutions, including the KZNSA Gallery in Durban, the Turbine Art Fair, and the Wits Art Museum. Her photography focuses on abstract color manipulations, portraiture, candid shots, and urban landscapes. She's intrigued by philosophy, memory, and esotericism, drawing inspiration from Surrealism, Fluxus, and ancient civilizations, as well as childhood influences and found objects. Jordan is working for artfilemagazine since 2022 and writes blog posts about art history and photography.
Learn more about Jordan Anthony and about us.
Cite this Article